Change Your Anti-fouling – Change Your Boating
Sonihull ECO will protect all kinds of leisure boat from the rigors of marine bio-fouling. Traditional anti-fouling systems (like anti-fouling paints) rely on the release of poisonous biocides that aim to kill anything that attaches to your hull. These systems require owners to etch their brand-new hull and start on a never-ending annual (sometimes bi-annual) cycle of hoisting, jetting, cleaning, disposing of hazardous wash-off, surface prep, masking and repainting with more toxic chemicals. That newly anti-fouled smooth-bottom feeling doesn't last long either. Fouling will get progressively worse until your next lift-out.
24/7 Protection, Season After Season
With Sonihull ECO you can break free from this expensive and time-consuming boat maintenance and get back to enjoying your boat.
Whatever your hull is made of, your boat's performance and your boating experience can be maintained season after season.
Steel, Aluminium, GRP, FRP, Carbon, Kevlar, even solid plastics and ABS materials can be protected from marine bio-fouling with Sonihull ECO anti-fouling systems.
Sonihull ECO Protects – Inside & Out
Inside: Waterjets, Fuel & Water Tanks
Outside: Hulls, Propellers, Stern Drives, IPS Drives, Keel Coolers
(NB - Wooden vessels cannot be protected by Sonihull ECO systems. The varying densities within the wood grain, act to dampen the ultrasonic frequencies generated by the transducers, which in turn prevents the anti-fouling effect on the wet surface. Of course, if you own a wooden boat, you already knew that nothing is that simple.)
Enquire About Our Systems
Enquire now and receive our brochures today. If you have any questions, we are happy to answer them via phone or email.
Sonihull ECO - Trusted By The World's Most Popular Sailors
Captain Brian Trautman and the crew of S V Delos
Whatever You Are Protecting
from a 36-foot Westerly...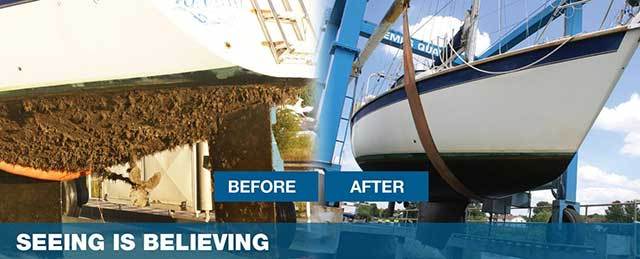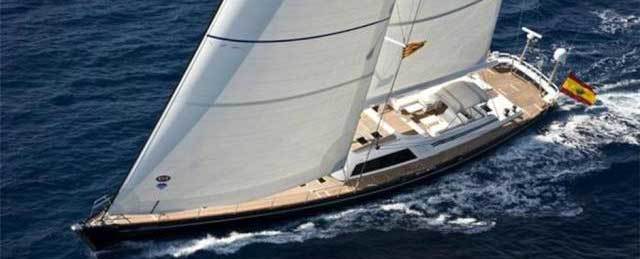 Satisfied Sonihull Clients
"Sonihull system has outperformed my best expectations"
During the last 8 months, Sonihull system has outperformed my best expectations, on weekly inspections we have seen no signs of growth nor have we had to clean the strainers only for light debris, we have inspected the manifold and coolers with an endoscope and again no signs of growth which in turn has benefited all auxiliary sea water systems…
"..I have found the results to be more than acceptable"
I have used Sonihull on my last two Southerly yachts and I have found the results to be more than acceptable. I use Sonihull in combination with Cucoat and applied together there is very little growth to remove. After having had my antifoul paint removed on a section of my hull, by another yacht, I found that bare gelcoat did…
"The yacht's performance is noticeably and consistently improved"
Before Sonihull was installed the bottom would have to be physically cleaned by divers twice in a season. And the yacht's performance is noticeably and consistently improved due to having a clean hull.